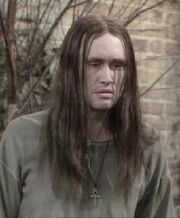 Played by Nigel Planer, Neil Wheedon Watkins Pye, the hippie, is a clinically depressed, pacifist, vegetarian and environmentalist working towards a Peace Studies degree. He is victimised by other housemates (especially Rick and Vyvyan) and forced to do the housework, including shopping, cleaning and cooking. He is never acknowledged for it unless it goes wrong.
Ad blocker interference detected!
Wikia is a free-to-use site that makes money from advertising. We have a modified experience for viewers using ad blockers

Wikia is not accessible if you've made further modifications. Remove the custom ad blocker rule(s) and the page will load as expected.